Live chat events let you showcase your mission while connecting with people who want to learn more about your cause.
Live streams that excite and educate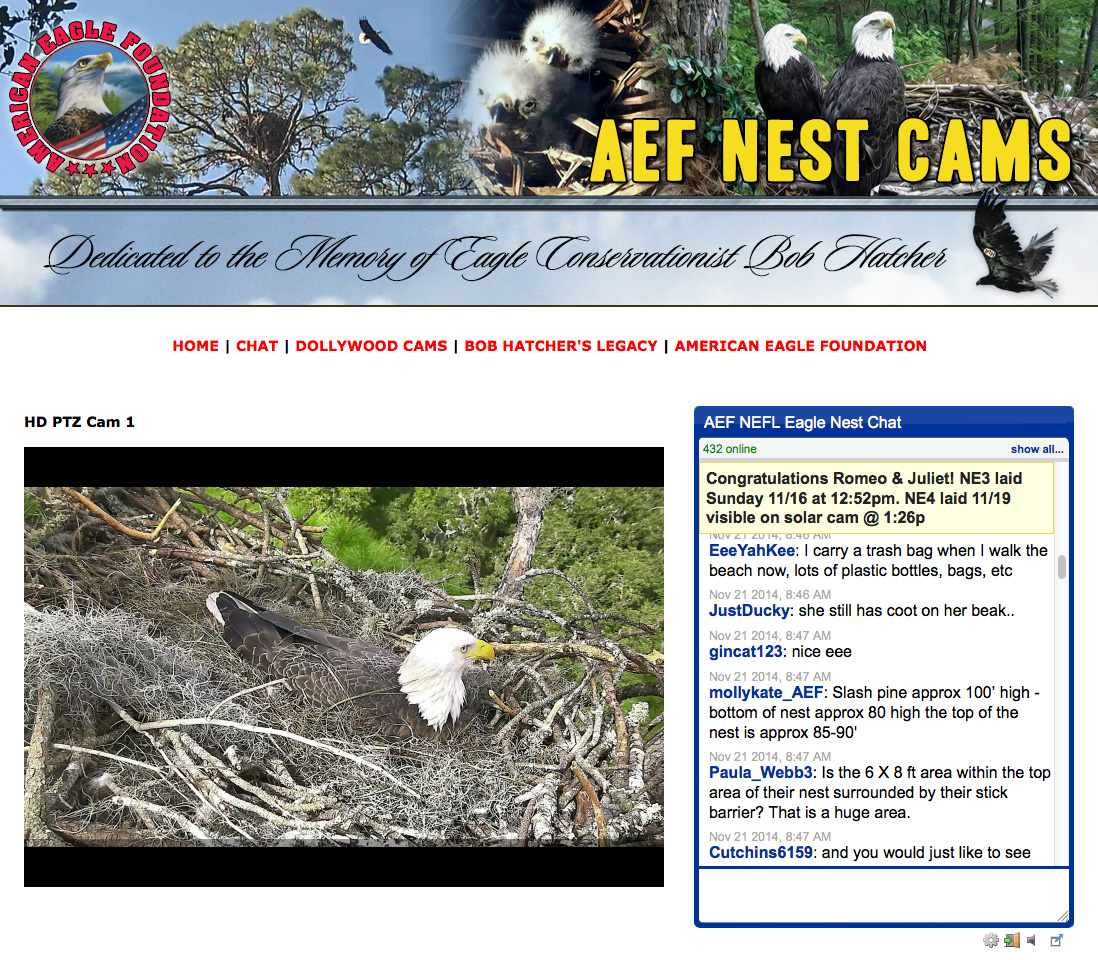 Chatroll has facilitated a "community of supporters" to the greater mission of the American Eagle Foundation. They are kindred spirits, and become our advocates and enablers in pushing forward the goals of our organization.
— Laura Sterbens,
Director of Operations
American Eagle Foundation
In 2015, the American Eagle Foundation (AEF) will have spent 30 years dedicated to the welfare of the American Bald Eagle and other raptors through their programs of Preservation, Repopulation, Education and Rehabilitation. With three high definition video cameras fixed to eagles' nests, AEF hosts a live stream, which is viewed by hundreds of thousands of people during the nesting season.

Chatroll is embedded next to the stream to allow viewers to comment and ask questions. Knowledgeable moderators help to guide the discussion and provide insight about the eagles' behaviors. AEF also encourages students and groups who are studying eagles or related topics (like ecology or the environment) to reserve time in the chat to ask questions and learn from experts.

Chat alongside the live stream has helped to exponentially increase traffic on the site and has become a powerful way to engage the site's online community.